Pete Jenkins and Vasilis Gkogkidis of GAMIFICATION+ are regular speakers on gamification. They can give an overview of gamification and its business benefits, or help with more specific themes such as gamification for HR and how to gamify sales & marketing.
Companies, conferences and business groups have welcomed Pete to be a keynote speaker on gamification, to run or be a panelist on webinars, to chair conference days and facilitate panel sessions.
For Vasilis speaking page please click here
Loving this session on #gamification #cseventt42 some great examples and tips to put into practice https://t.co/6uu4pVQQqy
@petejenkins really enjoyed your talk this afternoon! Hoping to put some of it to good use!! Thanks! #Employeeengagement #gamification
Another great speech from @petejenkins #GWC16 #smallgamification https://t.co/0EFhbiVkPV
Great talk by @petejenkins about small and affordable #Gamification and sharing great tools to use #GWC16 https://t.co/G6379KKIyP
Really enjoying @petejenkins talk about gamification. Real food for thought! #RMGTower42
A fun chemistry lesson from @petejenkins #gamification #wave17summit https://t.co/AaNpPD0nLX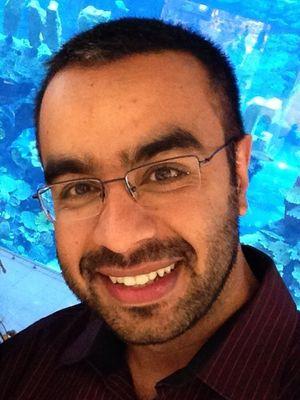 The most practical talk of the day by @petejenkins on Small Gamification.For co's with tiny resources but big heart… https://t.co/3ccUNQMiyn
What a fascinating evening @brightonchamber #future #business #tech Thank you to amazing speakers & fab host @petejenkins https://t.co/XmHbx5KEB9
Really cool talk on gamification at the #greengrowth17 conference. @gamifiplus @petejenkins even has a mini game on… https://t.co/iuKlKr9dIX
#GWC16 Such an inspiring speech about #smallgamification everyone can afford by @petejenkins https://t.co/W0FKflBuxz
@petejenkins great listening to you today! ☺ Wish my partner @damiankeyes could have been there to hear yo!
And jolly good it was too Pete! https://t.co/b53zUYe1Au
Amazing talk by @petejenkins about #gamification and #bigdata at #gts17 https://t.co/xJGfjVNDj8
@petejenkins gamified business card! #GWC16 loved it!!! https://t.co/rhtK73z1n1
Oxytocin levels are flowing in T42 #CSeventT42 @petejenkins ? https://t.co/WZAQlm6KM2
Upcoming speaker engagements
Past speaker engagements:
Speaker at HR Reborn (Moscow, Russia, March 2017)
Keynote Speaker at ESCP Europe (London, UK, October, 2017)
Speaker at HR Reborn (Tbilisi, Georgia, March 2017)
Keynote speaker at e-Learning Fusion (Warsaw, Poland, March 2017)
Chartered Institute of Marketing CIM Presentation on the 6 C's of gamified marketing
Course Trainer at HR Reborn (November, 2016)
Course Trainer at RHRG2016 Redefining HR through Gamification (Singapore and Malaysia, October 2016 & April 2017)
Speaker at EHR2016 The Digital Age of HR Conference (Budapest, September 2016)
Speaker at Next Generation Corporate Universities: Advanced Executive Learning (Barcelona, May 2016)
Games and Learning (GLSIG, 2015)
Gaminomics (London, 2015)
2nd Annual Gamification in HR Summit – Chaired the day & facilitated panel discussion, as well as running two workshops (Vienna, 2015)
Charity Technology Conference (London, 2014)
The Great British Business Show (London, 2014)
American Express (Brighton, 2014)
Cardens Accountants sponsored Brighton Digital Festival event
Brighton Chamber & Digital Festival event on new technology for business: this event was broadcast and recorded as a Google Hangout, so you can watch it now at: https://plus.google.com/events/cirbuf2k9r3li609f428ga59uls Pete's short talk on Gamification starts 35:15 minutes in and there's an excellent panel discussion that starts at around 1:23:55 minutes in.
Brighton Digital Festival – Gamifying Digital – Does Competition or Collaboration work best?
​