HELPING YOU SUCCEED AT GAMIFICATION
---
We're using gamification to combat the worldwide decline in productivity growth rates. Engaged employees lead to more successful businesses.

Pete Jenkins, Founder of GAMIFICATION+
PETE JENKINS - FOUNDER
---
I've been helping people be more effective in business for many years. In 2012 I got into gamification and became absorbed in finding out as much as possible about applying games processes to business. Since then GAMIFICATION+ has concentrated more and more on gamification and now I spend all my time helping people understand and use game techniques to make their business more effective. I regularly speak at business events about gamification and companies book me to find ways to gamify their processes.
WHAT OUR CLIENTS SAY
---
@petejenkins great listening to you today! ☺ Wish my partner @damiankeyes could have been there to hear yo!
@petejenkins You scored an awesome (78) on Gamification Gurus Power 100 this month. https://t.co/GYvMbgvrLT
#GWC16 Finalist for Best Contribution to #Gamification Industry @petejenkins @gamifiplus https://t.co/4Qd0Ehjzwt
What a fascinating evening @brightonchamber #future #business #tech Thank you to amazing speakers & fab host @petejenkins https://t.co/XmHbx5KEB9
@petejenkins #GWC16 Thanks! Simple story, Big ideas! Where do I find the mentioned list #mini #gamification #tools ?
Great talk from @petejenkins on #gamification. Interestingly, the fastest growing group of gamers is the over 65s!
Oxytocin levels are flowing in T42 #CSeventT42 @petejenkins ? https://t.co/WZAQlm6KM2
@petejenkins really enjoyed your talk this afternoon! Hoping to put some of it to good use!! Thanks! #Employeeengagement #gamification
Ένα απο τα πιο ενδιαφέροντα μέρη της ημερίδας η διάλεξη του @v_gkogkidis #greekgamification https://t.co/EQNIk6VrQR
#GWC16 Such an inspiring speech about #smallgamification everyone can afford by @petejenkins https://t.co/W0FKflBuxz
Magnificent case study. Thanks so much for being here, @petejenkins - keep up the good (and playful ;-)) work!! #FutureZoneSummit
Really cool talk on gamification at the #greengrowth17 conference. @gamifiplus @petejenkins even has a mini game on… https://t.co/iuKlKr9dIX
Absolutely loving @gamifiplus ' #gamified #businesscard ! What's the prize if you win? ? @v_gkogkidis @petejenkins https://t.co/jeMVkRBdYp
Listening to the fantastic @petejenkins of @gamifiplus talk about his #gamification journey at the @brightonchamber… https://t.co/Qk5CJIyyWh
At the March breakfast we heard from @petejenkins, International speaker, Founder @gamifiplus & all round funny man! https://t.co/FI4Cu7gWKC
#cseventt42 gamification in CX - great talk by Pete Jenkins. Limitless Crowd Service makes this a reality @petejenkins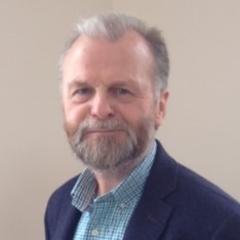 Resources at https://t.co/XHB91mH0e7 and you have to play a game first to get to them. Smart! Thanks @petejenkins @SussexCipd
@petejenkins great talk today. ?
@petejenkins on fire at #digihr16 https://t.co/SFsJvpBJEM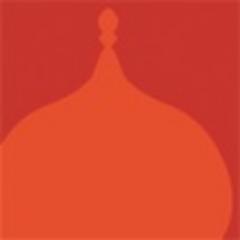 Big thank you to @petejenkins @gamifiplus for coming in to do some training on CRM with us all this afternoon, it was incredibly helpful!
FREE WHITE PAPER ON CUSTOMER ENGAGEMENT THROUGH GAMIFICATION
DOWNLOAD THIS FREE WHITE PAPER ON HOW LOYALTY AND MARKETING CAMPAIGNS CAN BE GAMIFIED EFFECTIVELY